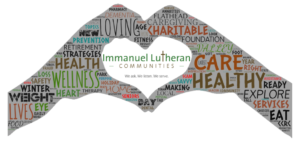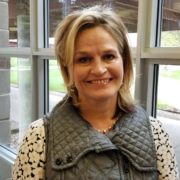 Meet Heidi Hickethier, Foundation Director, Immanuel Foundation.
First aired on Wednesday, April 24, 2019
On this week's "A Happy, Heathier You", Heidi will share the foundation's history and mission. Tune in to KGEZ AM600-FM96.5 on Wednesday, April 24th at 12:45 to hear her message.
This week is Nati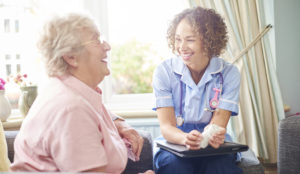 onal Healthcare Volunteer Week.
First aired on Wednesday, April 17, 2019.
So it is in this week especially that Immanuel appreciates those who volunteer in our community. Thank you all for supporting Immanuel Lutheran Communities. Your gift of time is appreciated by both the residents and staff. In this installment of "A Happy, Healthier You", Volunteer Coordinator, Kathy Buffington speaks about the                                                                          importance of Volunteerism.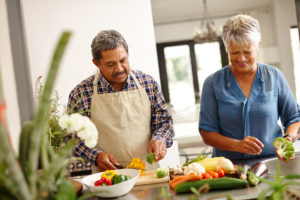 April is Occupational Therapy Month.
First aired on Wednesday, April 10, 2019.
The topic will be discussed by Scott Hurley, COTA of The Retreat at Buffalo HIll.  He will share his knowledge about "Occupational Therapy: Regaining Independence, Life Skills and Quality of Life.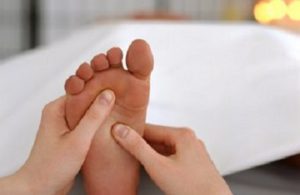 Focus on the Importance of Footcare
First aired on Wednesday, April 3, 2019
Did you know that April is National Foot Health Awareness Month?  Dr. Latter of the Kalispell Foot & Ankle Clinic share shis tips to give our feet the special attention they deserve—this month and always.