Where is Immanuel Lutheran Communities located?
Immanuel Lutheran Communities is located in Kalispell, Montana in the heart of the Flathead Valley. Located at the gateway to Glacier National Park and within minutes of all of the natural beauty the Flathead Valley, Immanuel Lutheran Communities is a perfect retirement destination. With its spectacular scenery, thriving historic downtown and excellent healthcare, it's no wonder Kalispell has been rated a top place to retire by CNN, Where to Retire magazine and many others.
What are the key advantages of living in a community like Immanuel Lutheran Communities?
There are so many advantages, including an expanding group of friends, a maintenance-free lifestyle, a full array of services, educational and cultural opportunities, a holistic wellness program, and security and peace of mind for you and your family. This adds up to living longer, healthier, and better. And spending every day feeling connected and comfortable while living life your way.
This is the expectation of living at Immanuel Lutheran Communities. This community is filled with active, independent individuals. We share a bond of strong values rooted in faith, and our staff carries through those values, driven by the principles of honesty and hard work.
What is a Life Plan retirement community?
A Life Plan Retirement Community, formerly known as a Continuing Care Retirement Community, includes a combination of independent living, assisted living, memory support and skilled nursing services (or independent living and skilled nursing) available to residents all on one campus. Resident payment plans vary and include entrance fee, condo/coop and rental programs.
The Villas, an independent living expansion on the campus of Immanuel Lutheran Communities, will be unique in Northwest Montana, meaning residents will have priority access to assisted living, rehabilitation, memory support and nursing within the community should the need ever arise. And a 75% refundable entrance fee plan allows you to receive all of these services for a modest monthly fee, giving better predictability to rising health care costs.
What kinds of spiritual enrichment services are offered?
Your spiritual well-being is very important to us. While we are committed to Christian values, we also recognize and acknowledge that spiritual enrichment is an individual choice, and we welcome residents of all faiths. We have an active pastoral program with a full-time chaplain to provide one-on-one ministry to residents, hospital visitation, weekly devotions with staff and memorial services. Our chaplain also conducts weekly worship services, weekly bible study groups, Catholic communion services, and devotions among other services and programs. Learn more about our spiritual services here.

Why is Immanuel Lutheran Communities good for me as a single person?
Immanuel Lutheran Communities has many advantages for single individuals, including a sense of community and belonging, broader social network, and a place to continue to live a purpose-filled life. Services and maintenance-free living are also important. The security and peace of mind that come from knowing others are close at hand if needed is beneficial for someone who lives alone, as well.
Why is Immanuel Lutheran Communities good for us as a couple?
Couples can make their decision to move, plan for their new home, make friends, and enjoy the new lifestyle together. And should one member of the couple need assisted living, memory support, short-term rehabilitation or long-term care, it's easy to see each other and to be together as much as possible. The reduction of stress and freedom from home upkeep is a big advantage for couples who want to really enjoy the retirement they have planned together.
What is the name of the expansion project at Immanuel Lutheran Communities?
Immanuel Lutheran Communities is expanding its independently living options with The Cottages, new patio homes with contract options that ensure priority access to a continuum of care.
There are various types of dementia, with some being more common than others. Alzheimer's disease is the leading cause of dementia, accounting for 60 to 70 percent of all cases. People are affected by dementia differently, and it's important to understand the condition if you, or a family member or friend, have been diagnosed.
Individuals with dementia may struggle to complete daily activities such as cooking meals, keeping track of belongings and traveling outside of their neighborhood. Some forms of dementia are progressive, meaning symptoms worsen over time. In some cases, dementia may be present long before any changes are actually noticed.
If you or a family member are experiencing any signs of dementia it's important to speak with your doctor. This condition should not be associated with "senility," or an infirmity people relate to aging. Memory loss is not an expected component of getting older.
Symptoms & Diagnosis
Symptoms of dementia vary from person to person. However, there are common changes a person or family member may notice if a person does have the condition. These include, but are not limited to, the following:
Behavior changes – As the disease progresses, an individual may begin to act out of character.
Hallucinations – A person with dementia may experience changes in the way they see the world around them.
Sleep disturbances – People with dementia may wake up often throughout the night or experience increased symptoms as dusk approaches, known as "sundowning."
Depression – A person's emotional well-being and mental health may be altered.
Memory loss – Often one of the first signs of dementia, memory loss affects individuals differently and can impact daily activities.
Language and communication – A person with dementia may find it difficult to find the right words to use during conversations.
A medical professional will look for two or more of the following functions to be impaired, and negatively impacting a person's daily life, when diagnosing dementia:
Focus and attention
Visual perception
Communication abilities
Judgment and reasoning
Memory
Disorientation
There are circumstances where a doctor will be able to diagnose an individual with dementia, but unable to determine a specific type. In these situations, a person may be referred to a neurologist for further testing.
Treatment & Care of Dementia
Treatment varies based on the type of dementia a person has and their symptoms. If a person has a progressive form of dementia, such as Alzheimer's, the goal is to slow and lessen symptoms.
Treatment methods for dementia include, but are not limited to:
Occupational therapy
Vitamins to address a deficiency
Depression medication
Stopping medicine that may contribute to disorientation
Your doctor may prescribe medication to improve dementia symptoms, such as cholinesterase inhibitors, which help boost memory and judgment.
For more awareness about Dementia, read this "Understanding the Person with Alzheimer's" by Jolene Brackey.
Types Of Dementia
Understanding types of dementia, treatment and causes is important if you or a family member are living with the condition. Below you will learn about three of the most common types of dementia and their differences as you explore supportive care options.
Alzheimer's Disease
The most common type of dementia, Alzheimer's disease, is progressive and incurable. Typically, an individual will begin experiencing symptoms after the age of 60. However, the disease is often present long before symptoms are noticeable. Alzheimer's can take 8 to 10 years to progress to its worst stage. The goal of treatment is to slow this progression.
Symptoms of Alzheimer's include memory loss, difficulty solving problems and completing tasks, trouble with writing and misplacing objects. This form of dementia is the sixth leading cause of death among Americans.
Vascular Dementia
Vascular dementia can result from a stroke, meaning symptoms may appear suddenly. Specifically, this form of dementia occurs when there is inadequate blood flow to the brain. Vascular dementia is the second most common type of dementia.
Symptoms of vascular dementia include disorientation, vision problems and confusion. Depending on which area of the brain is affected by insufficient blood flow, memory loss may also occur.
Dementia with Lewy Bodies
Dementia with Lewy bodies (DLB) is caused by an abnormal buildup of proteins, known as Lewy bodies, in the brain's cortex. Lewy bodies lead to damage in areas of the brain responsible for functioning. DLB is a progressive form of dementia, and treatment aims to reduce symptoms.
Symptoms of DLB include hallucinations, difficulty walking, sleep and mood changes and memory loss. Lewy bodies can also be present in other brain disorders.
Knowledgeable Experts in the Field of Senior Living
Alzheimer's Association
www.alz.org
Department of Veterans Affairs
www.VA.gov
AARP
www.AARP.org
Flathead County Agency on Aging
https://flathead.mt.gov/aging
Lutheran Services in America
http://www.lutheranservices.org
Montana State University Family Economics
http://www.montana.edu
Kalispell Chamber of Commerce
https://kalispellchamber.com
Montana Health Care Association
http://www.montanahealthcareassociation.org
Montana Hospital Association
https://mtha.org
Montana Synod Evangelical Lutheran Church in America
https://www.montanasynod.org
Senior Living Options for the Right Level of Care
It's easy to feel overwhelmed when faced with the extensive number of senior housing care types and styles available. That's why we created this guide; to provide you with a comprehensive resource to explore the various senior living options, a guide that discusses the different senior living options available, spanning the full spectrum of choices.
Our desire is that you're able to use this information about senior living to determine the best option for yourself, a friend or a family member. If you have any questions, please don't hesitate to contact us. One of our experienced staff members will be happy to help you find the answers you seek.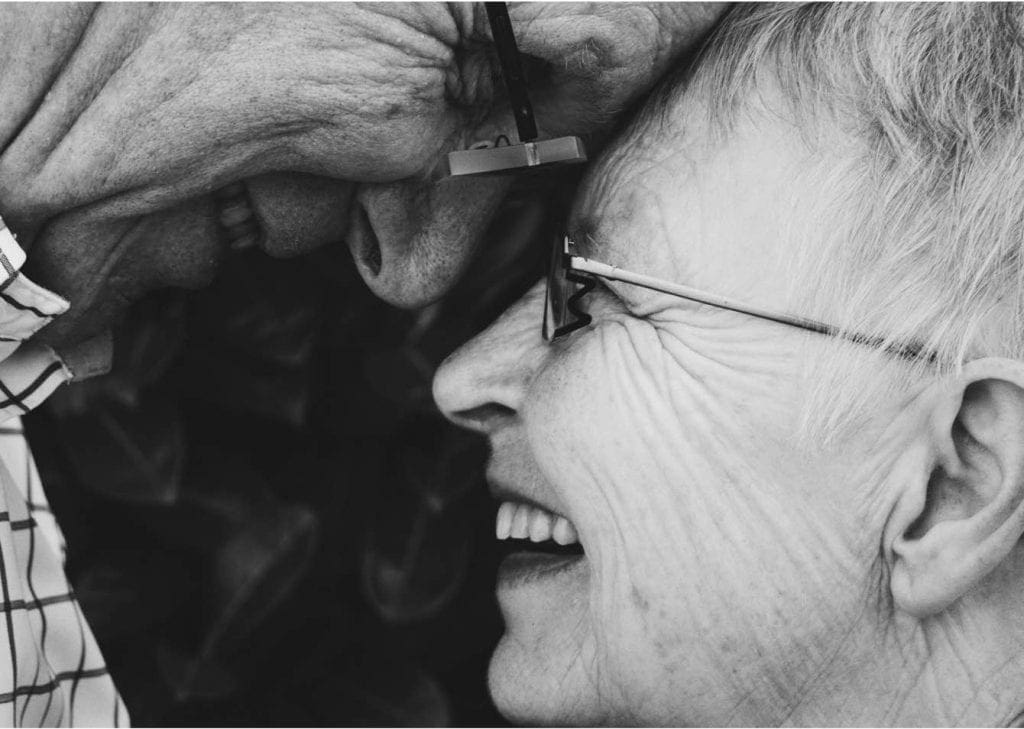 There are several options for active individuals looking to enjoy the freedom of a social, safe environment.
Independent living is a senior housing option offering services and amenities to simplify a senior's lifestyle.
55+ retirement communities are ideal for older adults wanting to downsize.
Continuing Care Retirement Community (CCRCs) offers a "continuum of care" to residents.
---
For seniors who require some assistance with activities of daily living, but still strive to live life independently.
Assisted living provides housing, healthcare and personal care assistance for seniors who require assistance with activities of daily living.
Nursing homes provide 24-hour assistance for seniors who can no longer live at home.
Skilled nursing is for individuals who require long-term or short-term care from a professional, such as a registered nurse.
Memory care is long-term care for seniors who suffer from Alzheimer's, dementia or other memory-related problems.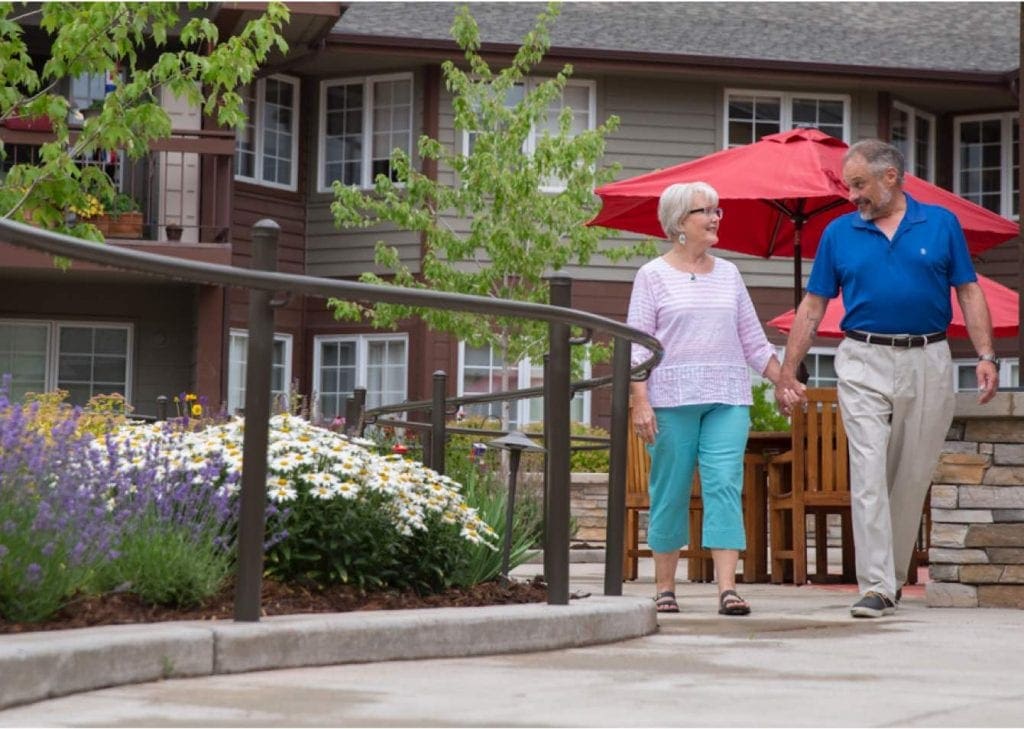 This is an option for seniors whose caregiver is unable to provide care for a period of time.
Adult day care provides care in a safe, interactive environment when a senior's caregiver is unable to provide it.
Respite care is for seniors whose caregiver is unable to provide assistance over a short period of time.
---
This level of care provides assistance for seniors who can no longer care for themselves and are living in a residential setting, such as their home.
In-home care is for seniors who need assistance with everyday activities. Care is provided in a person's home rather than a community.
Residential care homes provide 24-hour care provided in a residential setting.
Hospice care is a type of home care for seniors living with a life-limiting illness. Hospice care provides a comfortable environment for individuals as well as their families.
A home is important, and making the decision of where someone calls home is a very important decision indeed. Evaluating care needs and budget prior to looking for care options will make the search easier by narrowing down the overwhelming amount of choices you do have.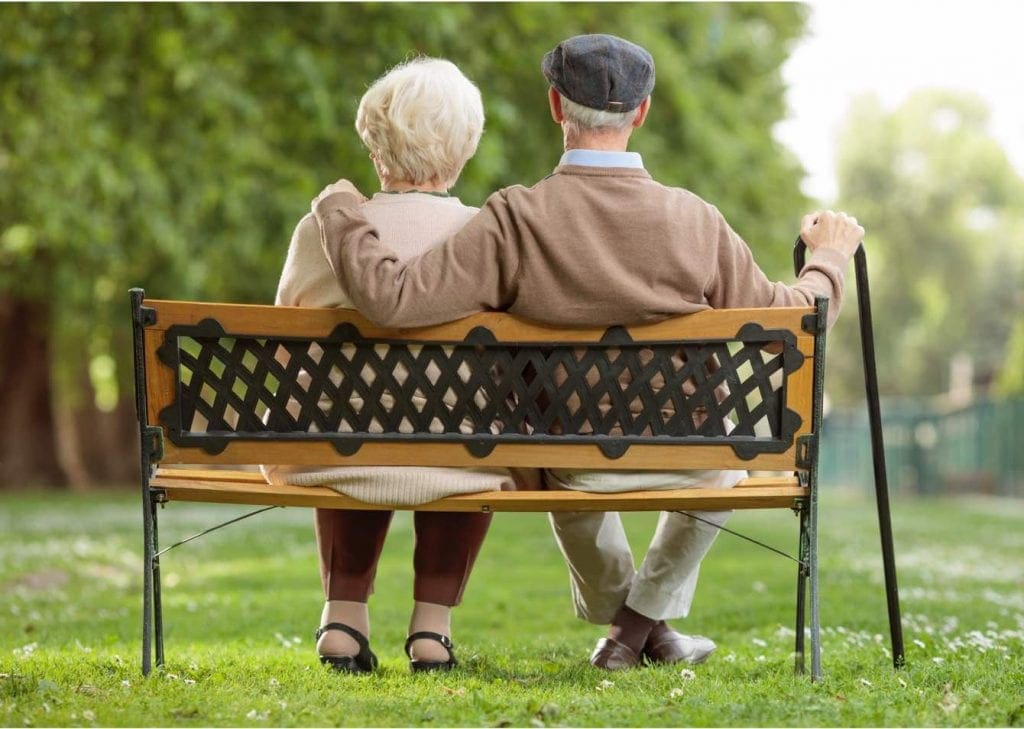 Making a Decision About Senior Living
When assisting a family member or friend in their search for a new home, it's important to keep them involved by:
Having on-going discussions with them to determine their wants and needs
Getting them involved in the decisions that need to be made
Taking them on tours of senior living communities that meet determined criteria
Frequently encouraging them to share their feelings and take time to really listen to what they say
You may need to discuss housing options more than once. What is right for them today may not be appropriate a year from now or even tomorrow. As care needs change, housing options may need to change with them.