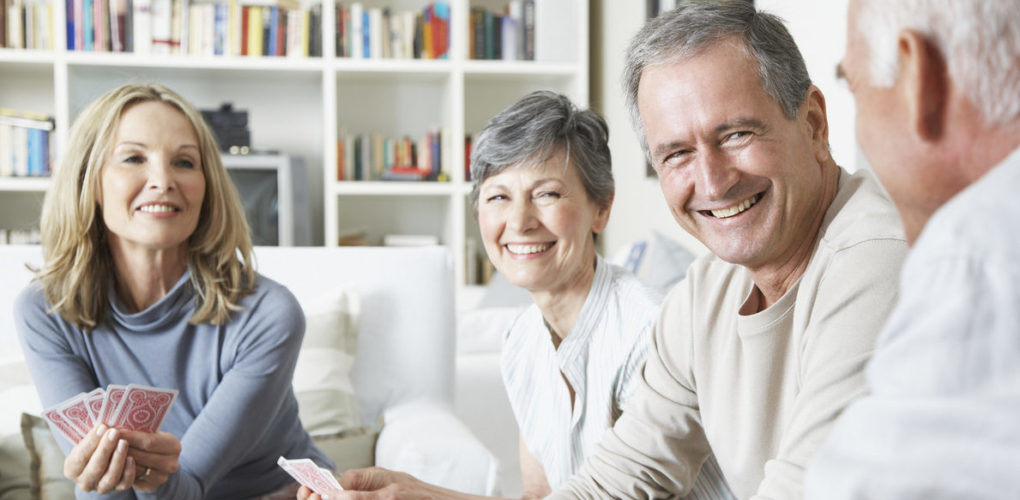 Communities for Older Adults Needing Care Assistance
Senior Living Options for Continuing Care
There are various living options for seniors seeking a comfortable, safe environment. Communities for older adults often provide assistance with maintenance and everyday chores, alleviating the burden of the upkeep often associated with living at home.
According to the National Council on Aging, approximately 80% of older adults have at least one chronic disease, and 77% have at least two. Issues of aging and chronic disease often make it necessary to find housing options that provide for the care and safety of many older adults. Depending upon the level of care required, several options are available.
These continuing care solutions have some commonalities, including the amenities and benefits they offer. These may include:
Three meals served daily in a communal dining area. Those who cannot make it to the dining room, such as in skilled nursing communities, are served in their room.
Assistance with ADLs and IADLs
Housekeeping and laundry services provided
No yard work or routine household maintenance chores
24-hour security and/or staff availability with 24-hour supervision for memory care residents
An activity calendar filled with scheduled social events, activities and exercise classes. Memory care communities provide activities whose focus is memory loss.
Medication management
Some form of transportation services
Common areas for social and recreational activities
On-site salons offering hair styling and manicures/pedicures
Different Types and Levels of Senior Care
The following are senior living solutions for older adults who need wellness assistance.
Assisted living communities provide care for seniors who need help with daily tasks.
A nursing home is a residential option for seniors who can no longer be cared for at home and require around-the-clock-assistance.
Skilled nursing centers provide 24-hour care for seniors who need a higher level of care.
Memory care communities help seniors diagnosed with Alzheimer's, dementia, or other memory loss.
COMPARING ASSISTED LIVING COMMUNITIES, NURSING HOMES, SKILLED NURSING COMMUNITIES AND MEMORY CARE COMMUNITIES
These senior living options share many of the same benefits and amenities but have a few key differences, mainly surrounding the level of care provided.
Assisted Living Communities
Residents of assisted living communities often need help with routine personal care activities, more than they can receive in an independent living community; but, they don't need the intensive services of a skilled nursing community.
Nursing home and skilled nursing care often overlap and can be confusing. The term "skilled nursing" refers to a specific set of services; whereas, the term "nursing home" refers more to the environment in which the services are delivered. Nursing homes may have an area within their community dedicated to skilled nursing care in addition to their standard set of services which are comparable to those provided in an assisted living community.
Nursing Homes and Skilled Nursing Care
Skilled nursing communities serve a more infirm adult population who require 24-hour specialized nursing care provided by licensed healthcare professionals. Skilled nursing communities are required to be licensed by Medicare and/or Medicaid.
One of the primary differences between skilled nursing and nursing home communities is the state agencies that provide oversight and the types/levels of mandatory staff certifications. The regulatory authorities over nursing home communities are each state's Department of Health and the federal regulators from the Centers for Medicare and Medicaid Services of the U.S. Department of Health and Human Services. Skilled nursing communities, on the other hand, are overseen by the Centers for Medicare and Medicaid Services and the U.S. Department of Health. To meet the requirements necessary, skilled nursing community staff are registered medical professionals; whereas, nursing homes providing non-medical care may only have unlicensed staff to provide that care.
Memory Care Communities
Memory care communities are designed to meet the specific care needs imposed by memory loss. They usually consist of a dedicated floor or wing and are supervised 24-hours a day. Activities are more structured and focused on the effects of memory loss.
Find vibrant senior living near you in Kalispell at Immanuel Lutheran Communities. Contact us today to schedule a personal, virtual tour.