This event has past.
A VISIT WITH AN 1879 AMERICAN FUR TRADER
Montana Conversations Presents: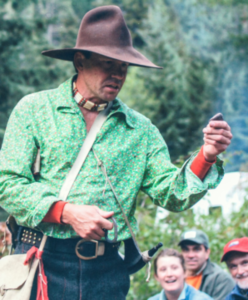 Greg Smith, ranger & naturalist brings to life the adventures and stories of James W. Schultz through the fictitious character of Jim Deakins. Audiences take part in the hunting of the last of the great bison herds, share in the adventures of the Blackfeet and their enemy the Crow, and hear stories of that "foolishness" called Yellowstone National Park. Finally,  So come on along and join Jim Deakins in the year 1879!