September 15th – 21st is National Medicare Education Week.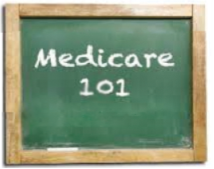 Did you Know? 
 7 in 10 baby boomers say they have a fair or poor understanding of Medicare.
 1 in 5 Medicare beneficiaries describes Medicare as confusing.
 Most can't identify what Medicare Parts A, B, C and D cover.
 62% of those eligible have never shopped for Medicare coverage to fit their needs.
We want you to feel informed and confident making Medicare decisions.  Whether you simply want to understand how Medicare works or so that you can help a family member or friend, this session may be right for you.   Reserve your seat by phoning (406)752-9625 or register online at https://www.ilcorp.org/events.