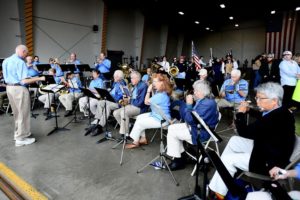 For the last 40 years, musicians of all ages and abilities have found a home with Flathead Valley Community  Band.  They meet nearly every week, a group ranging in age from 15 to 90, and in experience from high school band to years of playing professionally. The one thing that binds them all together is their love of making music — and their enjoyment of one another.
See the entire line-up.
This event was made possible by:


Investing in the health and welfare of  older adults in and around the Flathead Valley benefits us all.  We could not accomplish our goals without the support, involvement and enthusiasm of our sponsors.  To become a sponsor, please call (406)890-7164 or e-mail us here.