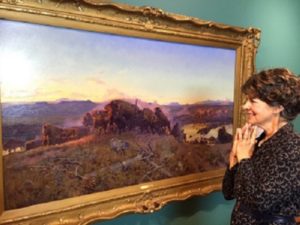 Join us as Mary Jane Bradbury brings history to life in her portrayal of Nancy Cooper Russell, wife and business manager of Montana's western artist Charles M. Russell.
Audiences of all ages delight in the magic of living history that connects the present with the past to inspire listeners for a better future.
See more about "A View of The Past" presentations here.
Our thanks to Humanities Montana for sponsoring this special event.