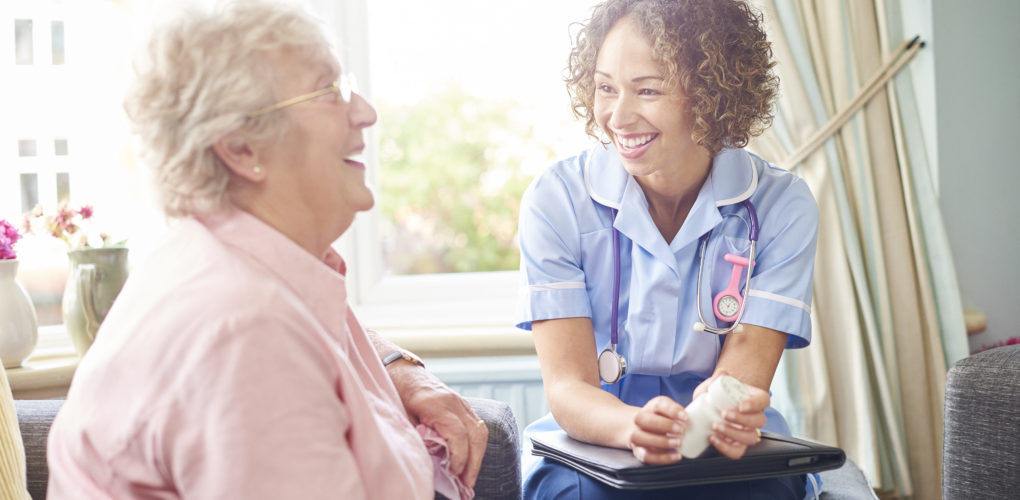 In-home care enables older adults to remain in their own home while receiving the care they need by bringing care providers into the home. Caregivers are paid to help with ADLs and IADLs and other care needs such as transportation, shopping and bill paying. These caregivers can be hired directly or an agency can be enlisted to provide caregiving services when needed. Home Healthcare providers deliver healthcare related services under a prescription written by a doctor.
Older adults who use in-home care services are encouraged to find ways to remain socially and physically active, such as taking part in community events, going to senior centers and enjoying the camaraderie of special interest clubs.
The benefits of in-home care include:
Receiving needed care in the comfort of your own home
Ability to dictate the exact care provided and how it is to be provided
More privacy
Total control over who enters your life and personal space
If you hire an agency to manage in-home care, they assess the care needs and provide caregivers who have been screened and trained. They also provide fill-in caregivers on the days when a caregiver cannot come. Although requests can be made to receive the same caregiver each time care is required, that won't always happen, especially if care is required for more than 40 hours per week or more than 5 days a week.
Ensure that agency caregivers are licensed, bonded and insured and that the agency is licensed, if your state licenses agencies.
Finding and hiring a caregiver directly has legal responsibilities and insurance concerns that must be addressed. It's important to thoroughly interview all agencies you're considering. You can use this list to create your own individualized list of questions. After interviewing various agencies, compare their answers to determine the best one for your needs.
In-home care costs can range from $20 to $40+ per hour. Unlike residential care costs, this doesn't include anything beyond the actual care provided. Medicare and Medicaid cover costs when care is medically necessary even in the home, but you'll need to have doctor's orders and use a Home Health Agency to provide the care.
Considering older adults who need help with three or more ADLs and IADLs require an average of nine hours of assistance each day (including both formal and informal sources of care) and those aged 85 and older need eleven hours for the same level of care, costs can add up quickly. When fully budgeted for all monthly expenses including caregiving costs, it can easily add up to $7,000 per month.