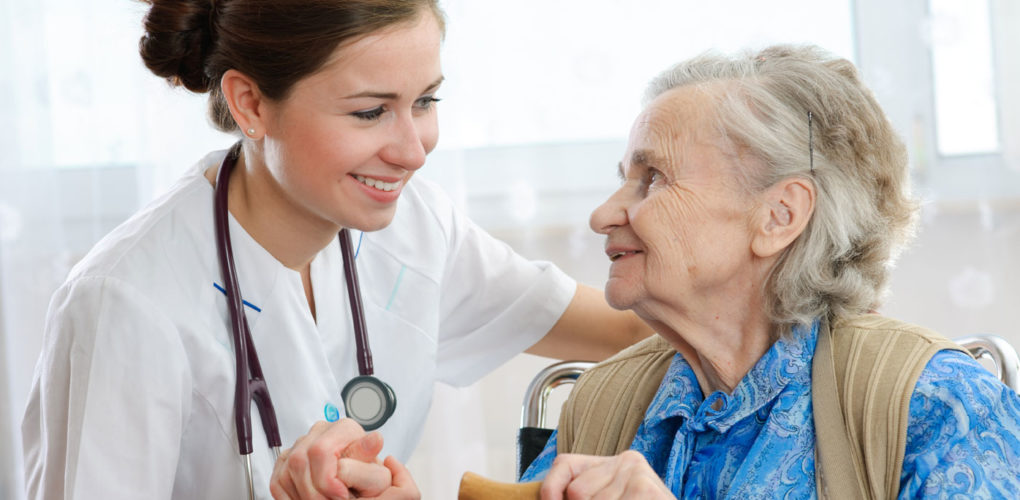 Skilled Nursing Care from a Professional Team
Traditional nursing home communities provide the same supportive services as assisted living communities, but generally also offer skilled nursing care at some location within the community. Therefore, nursing homes are residential communities that provide care to older adults who are unable to live independently and need assistance with ADLs, IADLs and medication management; but, they may also provide more medically-focused care. The staff is professional and certified, but unlike a skilled nursing care community, a doctor or nurse may not be present on-site at all times.
What to Expect at Nursing Home Communities
Benefits and amenities, beyond those already mentioned, vary depending upon size, location and price, but often include:
Licensed nursing services with access to health and medical services, including skilled nursing
On-site laundry facilities
Fitness centers with exercise machines and fitness classes
Cost of nursing home care varies considerably depending on the level of daily care needed, covering the full spectrum of basic assisted living care through skilled nursing care and the type of living space. The average cost ranges between $2,500 and $8,000. Medicare and Medicaid cover costs when care is medically necessary and when recommended and certified by a doctor.
Find high-quality skilled nursing care near you in Kalispell at Immanuel Lutheran Communities. Contact us today to schedule a personal, virtual tour.