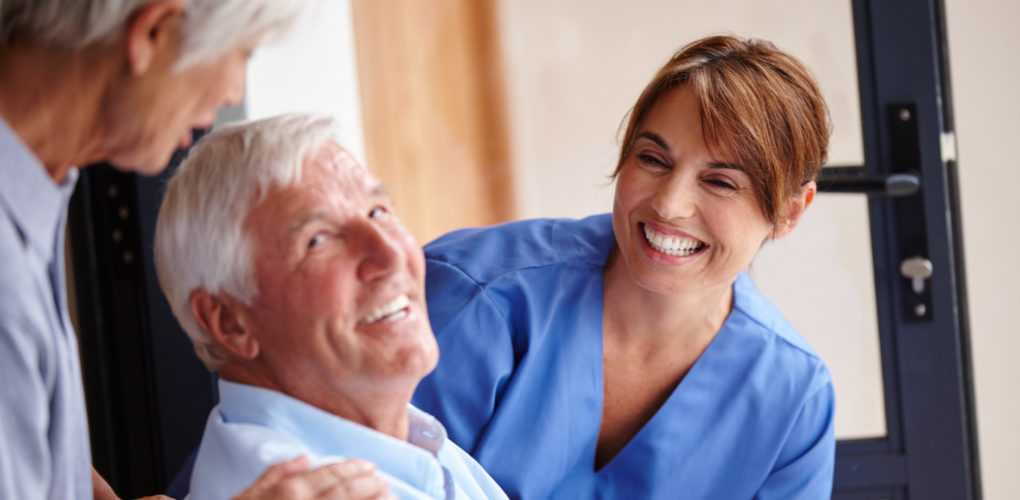 Short-Term Care
Approximately 21% of households in the United States are impacted by caregiving responsibilities, making the need for short-term care necessary. In fact, 65.7 million caregivers in the United States provide care to someone who is impacted by illness, disability or advanced age.
Short-term care options are for caregivers who need a break from their caregiving responsibilities or need care options that permit them to continue working. They provide a safe location for older adults who require care so the caregiver can tend to other responsibilities or take time to provide for their own needs.
Adult Day Care
Adult day care, sometimes referred to as adult day services, offers a professional care setting that provides a safe, supportive and socially stimulating place for adults who need some type of supervision for some part of the day. This includes physically and emotionally disabled adults who need a protective environment or adults who'll benefit from socialization opportunities. Adult day care offers a supportive environment that helps to decrease feelings of loneliness and isolation and improves overall well-being through social interaction.
Most adult day cares operate during normal business hours, Monday through Friday, usually anywhere from four to eight hours per day. Some may also provide services after normal hours and on weekends. Door-to-door transportation services may be available. Adult day cares are increasingly being utilized to provide transitional and short-term rehabilitative care following a hospital discharge.
Most adult day care programs provide the care, supervision and stimulation required by those with cognitive impairments such as Alzheimer's, dementia and other memory-related issues; however, it's best to confirm with the staff that specific memory care needs can be met.
Adult day cares are designed to provide the following amenities and benefits:
A safe place for older adults during the day enabling a primary caregiver time to do other things
A social environment for older adults who are isolated or lonely
Assistance to older adults who find it hard to manage on their own
Assistance with ADLs and IADLs, including personal and hygiene assistance
A program of recreational, social and therapeutic activities that promote socialization and enhance physical and mental health
Healthy meals and snacks
Medication management
Most also offer services and support programs for caregivers including support groups, educational programs and counseling services.
The cost of adult day care services varies from location to location, with average daily fees typically ranging between $40 and $75. This fee includes all services, activities, meals and snacks. Be sure to ask for a comprehensive list of fees and information about services provided.
It's common to encounter resistance to the idea of attending adult day care. The thought of attending such a program can be uncomfortable and interpreted as a loss of independence; although the program is designed to promote independence. It may be best to take small steps towards the goal of attendance. Begin by introducing the idea. Then, after researching those in the area, begin a discussion. Next, take them to virtually tour the center, meet the staff, talk to other participants and take part in an activity, gradually increasing time spent at the center. Give them time to adjust and become comfortable with the idea. As their attendance time increases, they are likely to make new friends and look forward to spending more time with them.
Respite Care
Between 5.8 to 7 million people provide care to someone 65 or older who needs assistance with ADLs and IADLs. This care burden, provided day in and day out, often round-the-clock, takes a physical, mental and emotional toll on the caregiver. Without an occasional respite break, caregivers cannot adequately face the important task of caregiving.
Respite care, which offers a temporary break to caregivers, can be provided in the care recipient's home or in a residential care setting such as an assisted living community. In communities offering respite care programs, the care recipient usually stays between a week to one month, receiving all the services the community offers to its permanent residents. Respite programs may also be available to memory care residents in communities that provide memory care.
A respite stay may be used as a small step towards permanent placement, giving the care recipient an opportunity to experience community life, meet the staff, take part in activities and make new friends. Many find they enjoy this "trial run" and decide to make the community their new home.
Respite care provides caregivers time to rest and recharge – one of its more important benefits. Respite care gives a caregiver time to take care of themselves, something that many struggle with on a daily basis. The time may be used for vacation, travel or any other life demand that would affect their ability to focus on caregiving responsibilities.
Prices for respite care range between $75 to $200 per day, depending upon level of care, location, services provided and length of stay. Some communities offer a free short respite stay for those interested in becoming a permanent resident. Be sure to ask for a comprehensive list of all respite care program services and fees to understand what is and isn't covered.
Comparing Adult Day Care and Respite Care
Both provide caregivers the opportunity to step out from under the responsibility of caregiving knowing that professionally trained staff are handling those caregiving responsibilities. Adult day care provides care in increments of hours at a time; whereas, respite care handles days and weeks at a time. Adult day care is often on an ongoing basis, generally five days a week; while, respite care occurs periodically when needed, often once or twice a year.