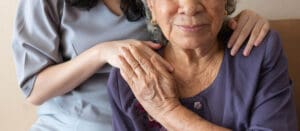 Immanuel Lutheran Communities offers an accredited nursing assistant training program for individuals who are interested in pursuing a career in nursing. This training is conducted at our community and is paid for by Immanuel Lutheran.
The class consists of both classroom and clinical training and is taught by qualified licensed nurse instructors. All practical training is performed side by side with healthcare professionals at Immanuel Lutheran. After successful completion of the course, students are eligible to test for the Montana State Certification and are also eligible for a wage increase.
A Training Reimbursement Agreement will be signed between the employee and employer. If you are not employed with Immanuel Lutheran after a year, you will reimburse the cost of the training course to the employer.
If you interested in this program, please apply at https://secure6.saashr.com/ta/6147925.careers?CareersSearch and/or contact Human Resources at 406-407-2480 or HR@ilcorp.org