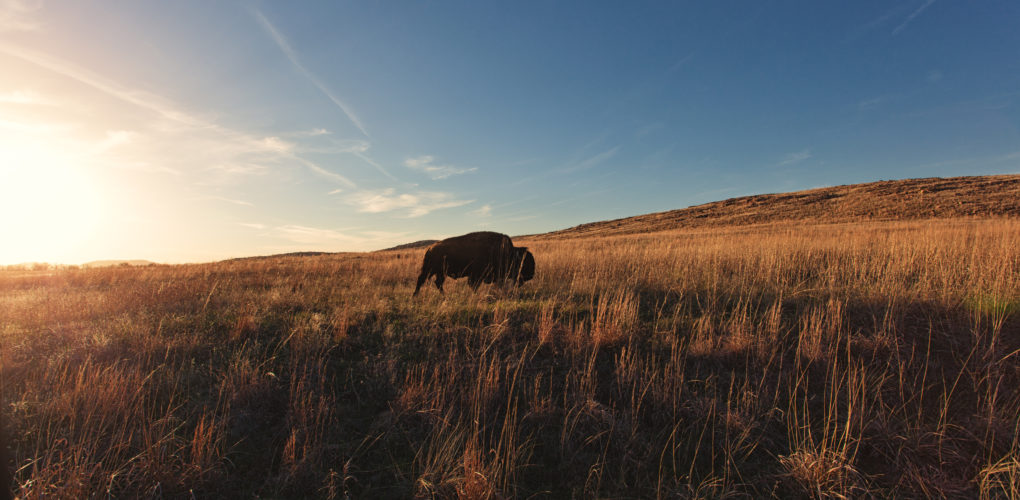 Frequently Asked Questions
Immanuel Lutheran Communities is committed to bringing you assisted living and memory care services in a comfortable and engaging environment. That's why we've collected the most common questions about our community and the numerous amenities and services we provide. Click on each question to view their answers, below.
What are the key advantages of living in a community like Immanuel Lutheran Communities?
There are so many advantages, including an expanding group of friends, a maintenance-free lifestyle, a full array of services, educational and cultural opportunities, a holistic wellness program, and security and peace of mind for you and your family. This adds up to living longer, healthier, and better. And spending every day feeling connected and comfortable while living life your way.
This is the expectation of living at Immanuel Lutheran Communities. This community is filled with active, independent individuals. We share a bond of strong values rooted in faith, and our staff carries through those values, driven by the principles of honesty and hard work.
Where is Immanuel Lutheran Communities located?
Immanuel Lutheran Communities is located in Kalispell, Montana in the heart of the spectacular Flathead Valley. Kalispell is the county seat of Flathead County and is the largest city and commercial center in northwest Montana.
Immanuel Lutheran Communities' location puts us at the gateway to Glacier National Park and within minutes of all of the natural beauty the Flathead Valley has to offer. With its spectacular scenery, thriving historic downtown and excellent healthcare, it's no wonder Kalispell has been rated a top place to retire by CNN, Where to Retire magazine and many others.
What is a Life Plan retirement community?
A Life Plan Retirement Community, formerly known as a Continuing Care Retirement Community, includes a combination of independent living, assisted living, memory support and skilled nursing services (or independent living and skilled nursing) available to residents all on one campus. Resident payment plans vary and include entrance fee, condo/coop and rental programs.
The Villas, an independent living expansion on the campus of Immanuel Lutheran Communities, will be unique in Northwest Montana, meaning residents will have priority access to assisted living, rehabilitation, memory support and nursing within the community should the need ever arise. And a 90% refundable entrance fee plan allows you to receive all of these services for a modest monthly fee, giving better predictability to rising health care costs.
What kinds of spiritual enrichment services are offered?
Your spiritual well-being is very important to us. While we are committed to Christian values, we also recognize and acknowledge that spiritual enrichment is an individual choice, and we welcome residents of all faiths. We have an active pastoral program with a full-time chaplain to provide one-on-one ministry to residents, hospital visitation, weekly devotions with staff and memorial services. Our chaplain also conducts weekly worship services, weekly bible study groups, Catholic communion services, and devotions among other services and programs. Learn more about our
spiritual services here
.
Who owns and operates Immanuel Lutheran Communities?
The community is owned and operated as a non-profit organization with affiliations to Montana Synod and Lutheran Services in America. Immanuel Lutheran Communities was started by a forward-thinking Board of Trustees in 1957 as a nursing home and quickly saw the need for more services.
Today, Immanuel Lutheran Communities is headed by CEO Jason Cronk, along with a volunteer Board of Trustees that determines policy and articulates the vision and mission of Immanuel Lutheran Communities. This group of individuals from the Flathead Valley area is made up of distinguished citizens, business executives and professionals.
Why is Immanuel Lutheran Communities good for me as a single person?
Immanuel Lutheran Communities has many advantages for single individuals, including a sense of community and belonging, broader social network, and a place to continue to live a purpose-filled life. Services and maintenance-free living are also important. The security and peace of mind that come from knowing others are close at hand if needed is beneficial for someone who lives alone, as well.
Why is Immanuel Lutheran Communities good for us as a couple?
Couples can make their decision to move, plan for their new home, make friends, and enjoy the new lifestyle together. And should one member of the couple need
assisted living
,
memory support
,
short-term rehabilitation
or
long-term care
, it's easy to see each other and to be together as much as possible. The reduction of stress and freedom from home upkeep is a big advantage for couples who want to really enjoy the retirement they have planned together.
What is the name of the expansion project at Immanuel Lutheran Communities?
Immanuel Lutheran Communities is expanding its current campus with the addition of
The Villas
, with 36 beautiful new Residential Living apartment homes, with contract options that ensure priority access to a continuum of care.
The Villas
How will the residences in the expansion be different than Buffalo Hill Terrace?
The Villas at Buffalo Hill will be significantly larger than the current apartments. Most are approximately 500 square feet larger and include features such as granite countertops, fireplace, full-size washer/dryer and a balcony in every apartment.
Choose from a variety of floor plans including:
6 two-bedroom, two-bathroom with a den and full dining area – 1,600 sq. ft.
8 two-bedroom, two-bathroom with den – 1,590 sq. ft.
13 two-bedroom, two-bathroom apartments – approximately 1,200 sq. ft.
9 one-bedroom, 1.5-bathroom apartments – approximately 900 sq. ft.
Where will The Villas be located?
The expansion will be on the same campus as the existing residential apartments, Buffalo Hill Terrace The Villas will be connected to Buffalo Hill Terrace so that all apartments will be within the same building with easy access to amenities as well as educational and cultural enrichment programs.
What type of amenities will be available?
In addition to the amenities of Buffalo Hill Terrace, The Villas will also offer:
Fitness Center and Exercise Studio
Heated indoor pool and hot tub
Salon and spa with massage services (available now)
Wooden Nickel Bistro and Lounge with outdoor patio seating (available now)
Auditorium and chapel seating up to 140 people
Under building parking with bike rack
Private storage rooms
Art studio
Woodshop
Will The Villas offer healthcare services?
Yes, The Villas will offer access to the full continuum of care available through Immanuel Lutheran Communities. Residents of The Villas will enjoy the many benefits of a Continuing Care Retirement Community with the peace of mind that comes with knowing additional health care resources are available, if needed, including:
Wellness Clinic offering on-site physician and other medical specialties
Assisted Living
Short-term Rehabilitation at The Retreat at Buffalo Hill
Memory Support at The Lodge at Buffalo Hill
Skilled Nursing at Immanuel Skilled Nursing Center
Residents of The Villas will also receive as part of their monthly service fee a thirty-day lifetime benefit for assisted living, memory support or nursing care, as well as a 10% lifetime discount for nursing care.
Will I be able to choose from a variety of floorplans?
Yes. The Villas will offer one bedroom, two bedroom and two bedroom with den floor plans ranging from 900 square feet to 1,600 square feet. All residences have been thoughtfully designed to provide maximum access to natural light and open, airy living spaces.
What will the contract and fee structure be like?
Residents may choose from a 90% refundable entrance fee option or a traditional declining balance option. For the 90% refundable contract, entrance fees range from $198,450 to $381,600. The traditional declining balance entrance fees range from $119,070 to $228,960. The ranges differ according to the size of the apartment and desired contract option. Monthly fees range from $2,820 to $4,225*.
*Monthly fees are based on April 2018 prices and are subject to change.
**$250 application fee is non-refundable.
What services are included in the monthly fee?
Immanuel Lutheran Communities offers an abundance of services to residents of The Villas, including:
Housekeeping every week
Interior and exterior maintenance
Flexible dining program
Complimentary scheduled transportation
Full-time chaplain and pastoral care team
24-hour security
Educational, recreational, cultural, spiritual and social programs
Priority access to a full continuum of care with 30 days of health care included
All utilities including telephone, Satellite Television and WiFi
Since only 36 apartments will be built, I'd like to join the waiting list to help ensure that I become a resident. What is the process?
A $1,500 refundable deposit reserves your position on The Villas depositor list. This provides you with notification of cancellations and/or openings for your "wish list" floor plan. Villas depositors will also receive invitations to attend special events at The Villas.
When is the projected opening date of The Villas?
The Villas at Buffalo Hill is scheduled to be completed in the fall of 2018.