February 28, 2019 / Blog / Immanuel Lutheran Communities
Do you know what's in your food and where it comes from? The residents at Immanuel Lutheran Communities do – because the dining team not only feeds them, but educates them on what they're eating.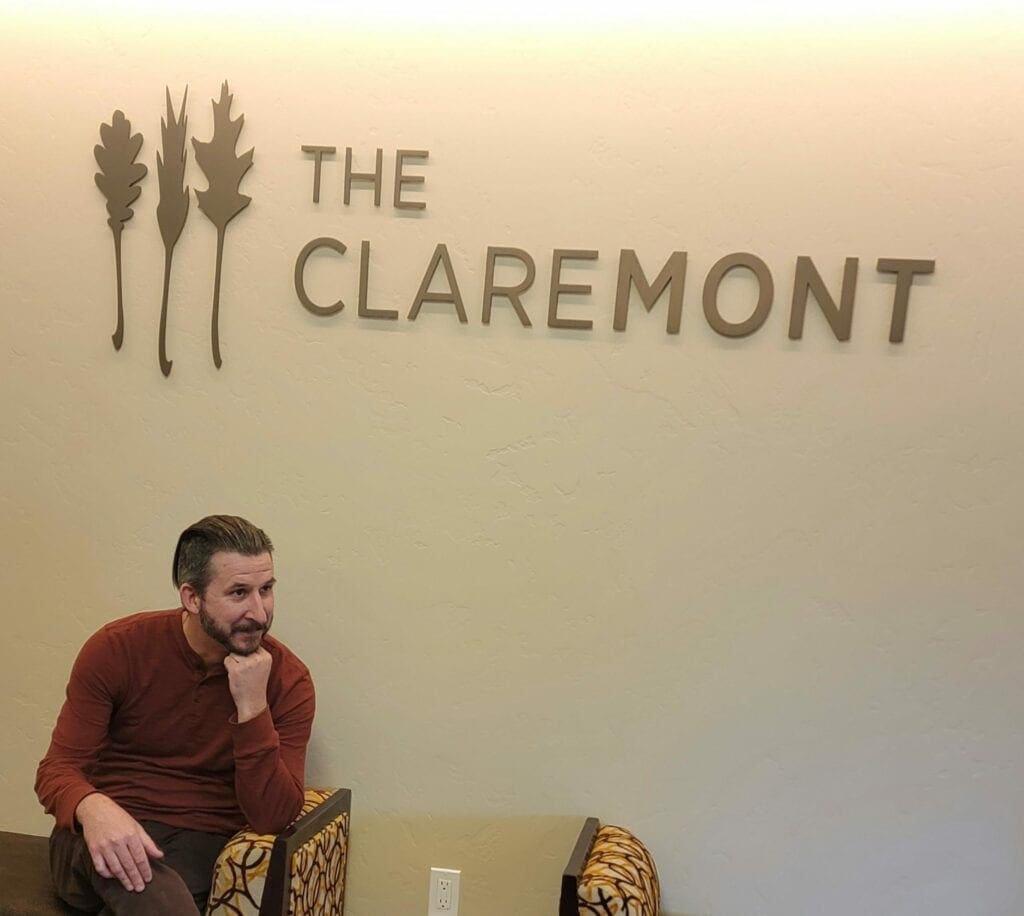 That's one of the passions that came through when we spoke with Food and Beverage Director and Executive Chef, Andrew Nelson. He's not only passionate about cooking, but teaching longtime residents of Montana about locally-grown ingredients and the importance of farm-to-table.
"[It's] not only important to the dining experience, it's important to the community, and the earth," said Nelson. "We're proud as a dining team to procure local ingredients and use them in a creative light."
For example, many Montana residents are unaware that foods like peaches and watermelon – which most assume don't grow in Montana – are actually grown locally. Other examples include resident favorites – Dixon melons and Honey Crisp apples.
Secrets Behind Delicious Kalispell Foods
What makes the meals served by Nelson and his dining team so extraordinary? The skill of the cooks behind them is one factor that can't be denied.
"We have over 100 years combined culinary experience in our kitchen," said Nelson. "With three graduates from the FVCC culinary arts program, and one graduate from San Francisco, in my opinion these are some of the best chefs in the valley. They love to let their personality shine through their food and on the plates."
Residents feel confident knowing their food comes from local growers and is served fresh every day. Immanuel Lutheran Communities' dining staff uses the Western Montana Growers COOP – based out of Missoula – for most local ingredients.
"To be considered "local" it has to be grown within a 500 mile radius," Nelson explained. "The COOP works directly with the farmers to stock their warehouse and make weekly deliveries to Kalispell and surrounding areas."
One of the features that sets the food apart is the "fine dining" option at BHT called Savory. This popular menu changes bi-weekly and features items like lobster fettuccine, Korean short ribs, and halibut with forbidden rice.
Nelson shared another example of popular menu items that form a full-course meal.
Appetizer: Cornmeal-dusted calamari with sweet Thai chili sauce.
Soup: Maple-roasted parsnip and celeriac, garlic croutons, chive oil salad, heirloom tomato, Prosciutto di Pharma, Dixon melon, and goat cheese.
Entrée: New Zealand rack of lamb, pine nuts, smoked turnip puree, raspberry mint spiral potatoes.
Dessert: Blackberry and cocoa sorbet with a Matcha cookie.
Is your mouth watering, yet?
Nelson and his team understand that every resident is different and requires a variety of food options to choose from. With approximately 150 residents on campus, it's difficult to please everyone all the time. But the dining staff does their best to accommodate all palates and diet restrictions.
"While we don't offer specific diets, we do have choices that will accommodate all dietary needs," said Nelson. "If a resident has a specific request, someone from the dining team will meet with them personally to go over any needs or wants."
Most residents rave about the fabulous menu options from Nelson and his staff. And special events are the perfect time for residents to bring in family and friends to get a taste of the delectable food.
Food, after all, is highly social. That's why there's plenty of unique spaces throughout the community to encourage conversation and fun while enjoying the food.
"We offer snacks, fresh fruit, juice, hot cocoa, and coffee in all of our spaces," said Nelson. "In our dining rooms, you are free to sit where you like, whether that be with an old friend or someone new."
Are you ready to try the popular food from Executive Chef Andrew Nelson and his staff? Discover senior living dining at Immanuel Lutheran Communities. You won't be disappointed.
Discover Life at Immanuel Lutheran Communities
At Immanuel Lutheran Communities, we always give our honest best to seniors in the Flathead Valley. This is our home, and this is our mission: to enrich lives by providing Christian communities of support and loving care. Learn more about the senior living lifestyle at Immanuel Lutheran Communities today.