December 21, 2020 / News / Immanuel Lutheran Communities
Press Release
FOR IMMEDIATE RELEASE
For more information, contact:
Rachel Meidinger-Social Media & Communications Marketing Specialist
406-752-9625
KALISPELL—Immanuel Lutheran Communities has received a Green Restaurant Certifications for its dining services across campus. The Claremont restaurant at Buffalo Hill Terrace received its Level-One Certification in September, with dining services at Immanuel Skilled Care Center receiving the certification this month. These certifications acknowledge the sustainable practices and various processes implemented to reduce environmental impact factors.
By recycling paper products, aluminum and glass, and composting food scraps (60 tons per year), Immanuel Lutheran Communities has significantly reduced its environmental impact. In addition to recycling, the kitchen teams provides reusable napkins and avoids Styrofoam products.
"Over the past few months, I have worked with the Skilled Care Center's culinary team to implement the same green restaurant standards across campus. It's great to have all dining services under green standards now," said food and beverage director, Andrew Nelson. "As we started the initiative, the culinary team noticed opportunities for cutting waste and processes where we could efficiently prevent waste. We only use bio-degradable paper products, reusable napkins and recycle when possible," said assistant food and beverage manager, Brian McCann.
The Claremont restaurant and the Immanuel Skilled Care Center kitchen are currently certified as Level-One Green Restaurants. Chef Nelson is working towards a Level Two Certification through future building improvements. "We continue to use bio-degradable products, reduce our overall impact on the environment and we look forward to implementing new environmentally-friendly practices," said Chef Nelson.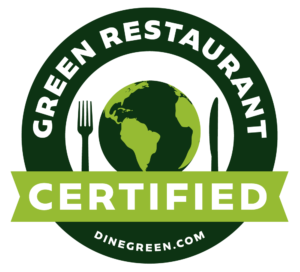 About Immanuel Lutheran Communities
Immanuel Lutheran Communities is a not-for-profit, Life Plan Community offering residential living, assisted living, memory support, rehabilitation services and skilled nursing care in Kalispell. Operating since 1957, Immanuel Lutheran services nearly 300 older adults and employs nearly 300 employees. Immanuel remains committed to its philosophy of providing a faith-based environment to enrich the lives of older adults. For more information please contact 406-752-9625 or visit our website at www.ilcorp.org/.