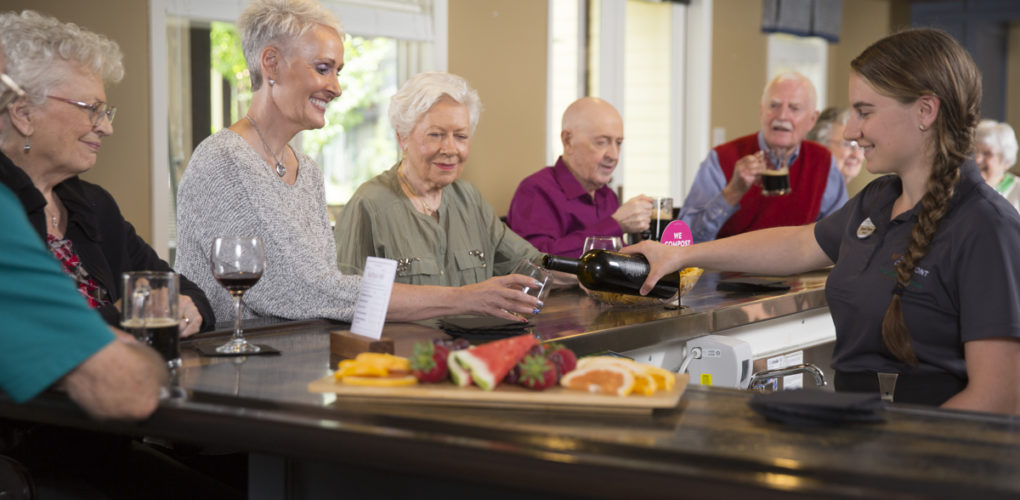 Independent Living Villas in Kalispell, MT
Independent living the way you want, with opportunity at your doorstep.
The Villas, beautiful senior retirement homes with peace of mind for the future.
Our retirement community in Kalispell offers a simple way to enjoy peace of mind for your future. First, an upfront entrance fee with refundable options. Then monthly fees to cover almost everything you need for living life your way. Introducing The Villas, NOW OPEN – a splendid first for us, and a marvelous opportunity for Kalispell seniors.
Senior housing that excites.
Our senior villas are beautifully located with a view, grounds to stroll, gardens to admire, access to everything you need and great neighbors – Immanuel Lutheran Communities is a retirement neighborhood that offers the best of both worlds. Whether you park yourself in a soft chair for lively conversation or deep, quiet thinking – or simply get out and go, our independent living community ensures you live a vibrant life every day.
Our senior apartments offer:
Spacious floor plans, ranging from 900 to 1,600 square feet
Choices of 1-bed, 1.5 bath; 2-bed, 2-bath; 2-bed, 2-bath with den; 2-bed, 2-bath and full dining room
Balcony, fireplace, full-size washer and dryer, and granite countertops
Customizable finishes
Under-building parking with additional storage
Choice of traditional and 75% refundable plans
Priority access to assisted living, rehabilitation, memory care and skilled nursing
Northwest Montana's only Life Plan Community.
Our senior apartment homes allow you to live independently, with a plan. Seniors choose a Life Plan Community because they know: If they ever need long-term care, they'll have it – provided by people they already know and trust, at a discounted rate.
Discover Kalispell's premier retirement community: The Villas.
OPEN NOW! Find out more now. Call 406-752-9625 or complete the information request form.