March 21, 2017 / Blog / ilcorp
Creative Advances in Senior Care
An integral part of senior care includes therapy programs like physical, occupational and speech/language therapy. These types of therapies are vital in improving mobility, motor skills, balance and coordination, and communication. In addition to these traditional programs, more senior living communities today are also offering creative, alternative therapies like aquatic, music, art, or even pet therapy, as each provides additional benefits above and beyond what the traditional therapies can provide.
Music therapy in particular is a well-known alternative treatment for Alzheimer's disease, shown to help seniors in the mid- to late-stages of dementia recall memories and feelings from the past. Art therapy, on the other hand, can help restore overall functioning of the body's systems and a general sense of well-being.
Let the Rhythm Flow: Music Therapy for Seniors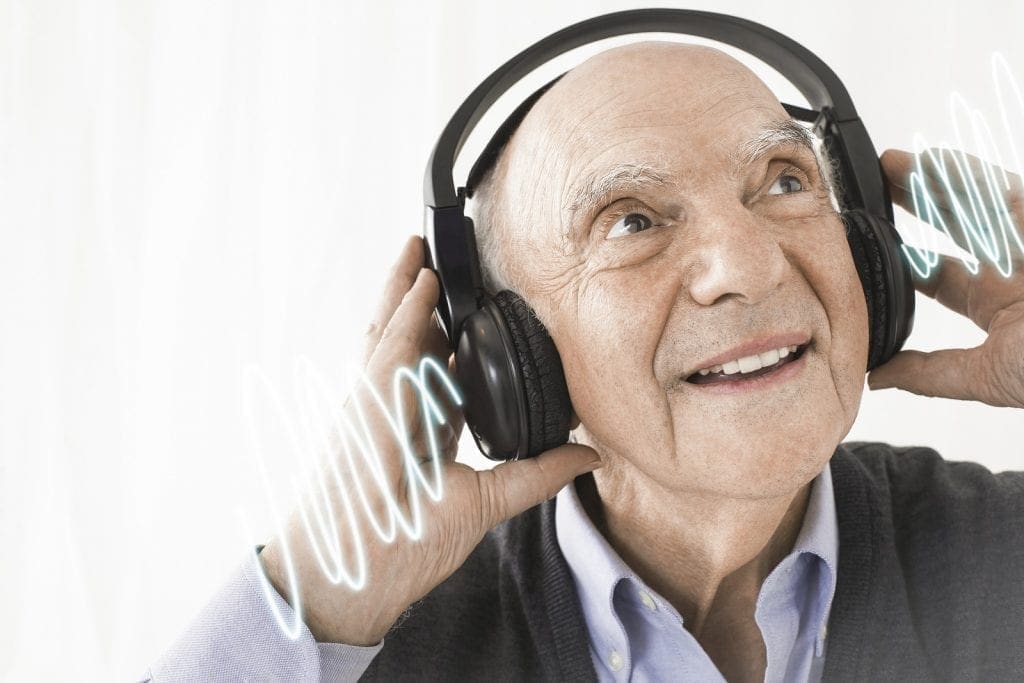 The Older Americans Act of 1992 defined music therapy as "the use of musical or rhythmic interventions specifically selected by a music therapist to accomplish the restoration, maintenance, or improvement of social or emotional function, mental processing, or physical health of an older individual."
For those with Alzheimer's disease, music therapy helps reduce agitation, improves behaviors, and helps individuals connect to their loved ones after verbal communication skills have declined.
Music has the ability to transport us back in time and evoke feelings from the past, and music therapists report some significant results in those with Alzheimer's disease. They've noted that individuals are able to recall loved ones' names after hearing a favorite song. Plus, as they regain communication skills, they also become more engaged in life.
Along with improving memory, cognition and speech, music therapy has an impact on physical skills, too. This is not a surprise, really, because dancing goes hand in hand with the rhythm of music. Through toe-tapping and hand-clapping, the blood starts flowing, and some individuals see an improvement in their coordination and endurance.
For those with other dementias who display aggressive behaviors, listening to music can aid in relaxation and ease agitation. It can be especially helpful in preparing for bedtime or dealing with changes to their routines that would otherwise cause a great deal of stress and anxiety.
Creating Something from Nothing: Art Therapy for Seniors
Art as therapy provides individuals with a means of communicating and expressing themselves, and the benefits to seniors are numerous. The American Art Therapy Association (AATA) defines art therapy as "integrative mental health profession that combines knowledge and understanding of human development and psychological theories and techniques with visual arts and the creative process to provide a unique approach for helping clients improve psychological health, cognitive abilities, and sensory-motor functions." According to the AATA, 78% of art therapists work with older adults on a regular basis, helping them manage pain from chronic conditions, improve cognition and increase dexterity.
Studies also suggest that seniors who participate in art therapy programs are less likely to feel depressed, visit the doctor less frequently and take fewer daily medications. Creating artwork allows individuals to expand their minds and look at things differently, which can help stimulate the senses and lead to better memory recall. Plus, art creation benefits coordination and fine motor skills, which can alleviate some of the daily chronic pain some seniors experience.
Expressing oneself through artwork can be a powerful, meaningful way to share with others. As an additional benefit, many seniors report reduced stress levels and less depression when they participate in a regular art therapy program.
Personalized Senior Care at Immanuel Lutheran Communities
Find professional and skillful senior care services from a team of compassionate caregivers at Immanuel Lutheran Communities in Northwest Montana. Our individual care teams consist of nurses, social workers, a dietician and recreation staff member to ensure all residents reach their highest physical, emotional and spiritual potential in a comfortable setting. Contact us today to schedule a personal tour.